Back in April of 2020 Querencia made the choice to pivot our efforts to directly support the families we know and love in the community who have been negatively impacted by the pandemic. We had to pause meeting in person with children from March 2020 - August 2021. Thankfully, now we are back to gathering safely outdoors. We've maintained close contact with families and children through this difficult time and have seen first-hand the suffering and inequities in our community that have been magnified because of the pandemic.
Many parents lost their jobs and are still struggling to make ends meet - even two years later. Most do not qualify for any government assistance nor do they have a safety net to draw on. We are making every effort to connect families to resources in the community, but what we have found is that the needs far exceed the funds and resources available. We have supported families with filling out countless applications for assistance that unfortunately have not materialized.
We set up this temporary fund to help those who have been blessed with resources and jobs to give directly to families in need. While we would like to help any family in need, this fund is set up specifically to help the families we have built close relationships with over the years through Querencia's programming. 100% of all funds received for the Esperanza Family Fund will go directly to families in need.
When we initially set up the Esperanza fund we had no idea how much we would be able to raise, but we knew there was tremendous need. As of January 15, 2022, we have provided $255,000 in relief to families in the form of checks for rent or medical expenses as well as gift cards for food. We are humbled by this generosity and our neighbors are extremely grateful. With mounting bills and lost jobs or missed work due to sickness or the need to quarantine, there is still tremendous need in the community. Thank you for loving our neighbors through this difficult time and allowing us to be part of it!

Querencia introduces the...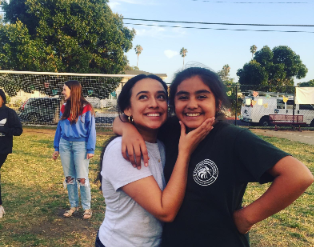 Through "Visions Made Viable" (our fiscal sponsor) you can make an online, tax-deductible donation using your credit/debit card or Paypal.