A Santa Barbara Neighborhood Partnership

Querencia partners with several institutions and organizations in order to better serve and advocate for our neighbors. We are truly thankful for each of these partnerships and for how we've been able to serve our community alongside them for many years!
Santa Barbara Community Church
This is one of our oldest and most valued partnerships. Since the beginning, SBCC has been one of our main financial partners and has consistently supported us through prayer. Over the years, we've had many SBCC members volunteer at Kids Club and Kids Club Day Camp. Additionally, SBCC provides Thanksgiving Meal Bags that we distribute to families in the Eastside that we've built relationships with. We are truly grateful for all that SBCC does to support and encourage our mission to holistically share God's love in the Eastside! For more information contact: Patti Hunter at 805-252-8076 or phunter@westmont.edu
Westmont Urban Initiative

Westmont College, located just up the hill from the Eastside, has been our main source of volunteer leaders for many years. Urban Initiative is a student-run program "dedicated to developing a Christ-centered heart for urban engagement at Westmont by raising awareness about urban issues and mobilizing students in thoughtful response." We have partnered with UI by inviting students to be part of Querencia as Kids Club leaders and Homework Club tutors. For more information contact: UI Office at 805-565-6800 or urban_initiative@westmont.edu
Westmont Athletics Department
For many years we've partnered with several sports teams to provide memorable experiences for kids. The Women's Soccer team puts on an annual soccer clinic for Kids Club in the fall and the Women's Basketball team invites us to cheer them on and hosts an autograph session for kids after the game. We also partner with Westmont's summer Sports Skills Camps to provide scholarships for kids from the Eastside. Kids always have a blast at camp learning skills in soccer, basketball, track, archery, and swimming.
Young Life
One of our visions for Kids Club is to establish relationships with kids when they're in elementary school, and continue to walk with them as they navigate the difficulties of jr. high, high school, and tough home-lives. One way we do this is by partnering with Young Life, an international Christian nonprofit organization that focuses on incarnational ministry and outreach to jr. high and high school students. We seek to establish a safe community amongst Kids Club kids and keep them unified and walking with Christian mentors as they enter into Wyld Life and Young Life.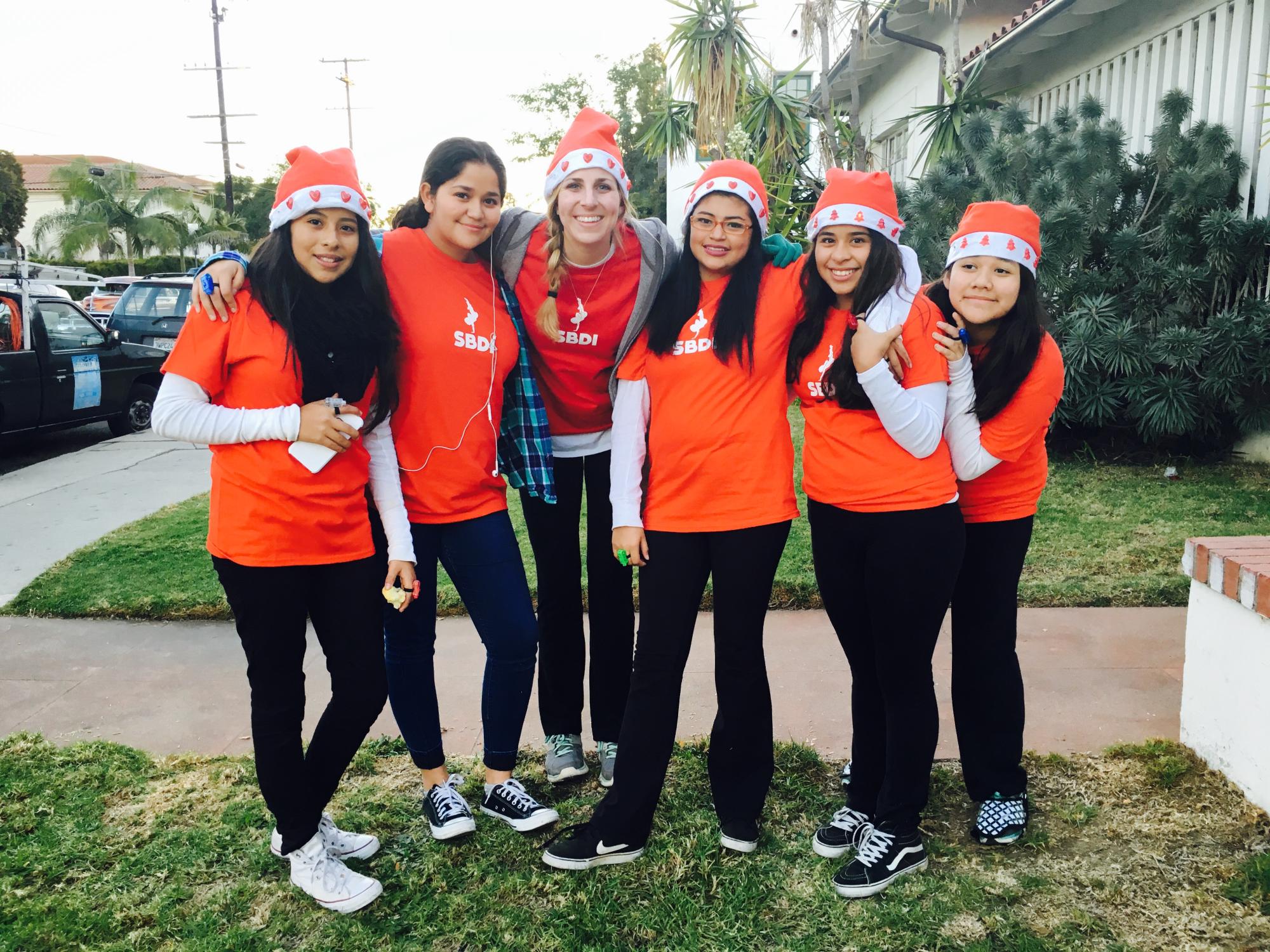 Santa Barbara Dance Institute
We have partnered with Santa Barbara Dance Institute since 2013 to provide a dance class for jr. high and high school girls in our community. "The purpose and mission of SBDI programs is to help children develop discipline, a standard of excellence, and a belief in themselves that will carry over into all aspects of their lives. SBDI teaches dance classes which help inspire children to realize their potential by motivating them to believe in themselves, understand what it means to be part of a team, and develop a personal standard of excellence." Many of the students in our class come from really difficult places, and the consistency, discipline, and vulnerability that dance requires has been truly transformative. For more information contact: Rosalina Macisco at rosalina@sbdi.org
Visions Made Viable
Visions Made Viable (VMV) provides Querencia with long-term legal, fiscal, and administrative sponsorship and consulting. Under VMV, we have the freedom to pursue our mission of loving and mentoring children in the Eastside without the complexities of developing and managing an independent nonprofit organization. The staff at VMV has years of experience running small grassroots nonprofits like Querencia and has provided the resources and support needed to make our work in the Eastside possible. For more information contact: Roger Morton at (949) 954-0141 or info@visionsmadeviable.org
Interested in Partnering With Us?

We would love to partner with local Churches and other organizations that help us accomplish our mission to empower kids and families to thrive by holistically sharing God's love on Santa Barbara's Lower Eastside.
If interested, please contact: Holly Gil at rhgil@cox.net (805)680-4595